MFAs First Year Film screening
Event Date: 
Tuesday, November 7 -

6:30 pm

to

9:30 pm
Location: 
FA 101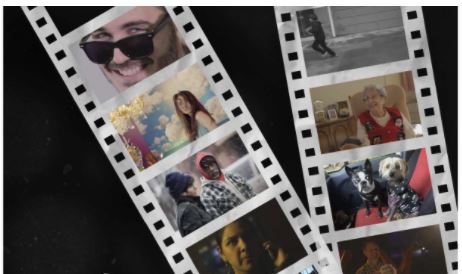 Hello All!!
NEXT TUESDAY, November 7th, the Second Year MFAs will screen their First Year films  in the August Coppola theater on the lower level of the Fine Arts Building at SFSU from 6:30 p.m. to 9:30 p.m. Featuring a colorful selection of short films, please join the Second Year Cohort for an evening of celebration in light of accomplishing their works.
Screening to be followed by a light reception with snacks and refreshments.
Refreshments begin at 6:30 p.m.
The screening will being at 7:00 p.m.
Reception after the screening.
See Facebook event and details here (invite your friends!), and be sure to come out and support our awesome MFAs!
When: Tuesday, November 7th 6:30-9:30 p.m.
Where: Coppola Theater, Fine Arts Building, SFSU
Films (Listed by Screening Order)
Dad Kink, Dir. Haley Gilchrist | 8 Min
Maw in the Dark, Dir. David Mai | 10 Min
A Violent Man, Dir. Kun She | 10 Min
Rosita, Dir. Pietro Pinto | 20 Min
The 4th Hottest Man in the World, Dir. Pablo Riquelme Cuartero | 8 Min
Home for the Holidays, Dir. Seth Rediker | 9 Min
Missing, Dir. Natasha Sharapova | 8 Min
Chops, Dir. Kat McLain | 6 Min
Objector, Dir. Molly Stuart | 16 Min
Jacqui, Dir. Sarah Taborga | 6 Min
(-2)(-2), Dir. Judie Yang | 6 Min
Dropping Penny, Dir. Jed Bell | 9 Min
Breathless, Dir. Anaiis Cisco | 7 Min