FREE SOLO screening - Tuesday evening 2/19 in Coppola Theater
Event Date: 
Tuesday, February 19 - 7:00 pm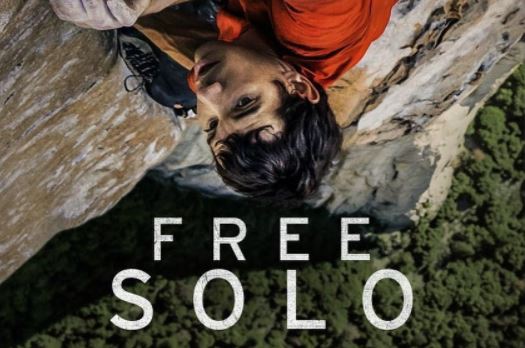 Please join us for a screening of the Academy Award-nominated feature documentary FREE SOLO on Tuesday February 19th, in the Coppola Theater. Doors open at 6:30p.m., screening at 7p.m. There will be a Q&A with Samuel Crossley, a cinematographer on the film, Jimmy Chin's photo assistant and a SFSU School of Cinema alum after the screening.   
From award-winning documentary filmmaker Chai Vasarhelyi-Chin and world-renowed photographer and mountaineer Jimmy Chin, FREE SOLO is a stunning, intimate and unflinching portrait of free soloist climber Alex Honnold as he prepares to achieve his lifelong dream: climbing the face of the world's most famous rock ... the 3,200ft El Capitan in Yosemite National Park ... without a rope.