International Documentary Film Workshop Screening
Event Date: 
Tuesday, September 24 - 6:30 pm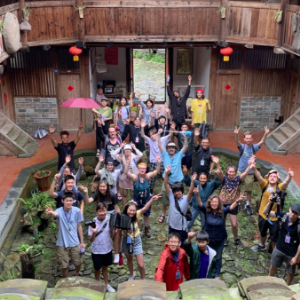 The 2019 International Documentary Workshop is a three and half weeks summer study abroad program designed and led by Prof. WEIMIN ZHANG, sponsored by the School of Cinema, San Francisco State University, and supported by the School of Broadcasting and Communication, Xiamen University in China. Since 2010, this program has been successfully conducted in different provinces and cities in China and Bologna, Italy. This international program has provided students an unique opportunity to broaden their vision and enhance their understanding about different cultures, societies, and political environments in the world. Through cross-cultural research and strategic content selection, student filmmakers team up and use the medium of documentary film to explore, participate and share experiences. This summer, fifteen SF State Cinema students formed into four teams based on their preliminary research and selected subject. With language and cultural support provided by the host university and volunteers, each team created strategic production plans, explored the issues of culture, ethics, environment and consent, and worked through the entire production and post-production process.
There are four short documentary films (10-15minutes) produced and screened at the end of the program in Xiamen University. We are planning to have a public screening at SF State this Fall on Tuesday, September 24, at 6:30p.m. in FA101.