[Canceled] Jose Antonio Vargas: Dear America, Notes of an Undocumented Citizen
Event Date: 
Wednesday, March 11 - 3:30 pm
Location: 
Creative Arts Building, Knuth Hall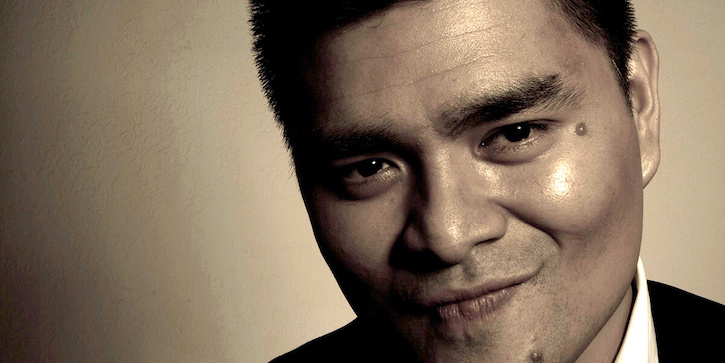 Please note: This event is canceled to help limit the potential exposure of novel coronavirus (COVID-19). For updated information on SF State's response to COVID-19, visit the novel coronavirus information page.
Pulitzer Prize-winning journalist, Emmy-nominated filmmaker and Tony-nominated producer Jose Antonio Vargas discusses his best-selling memoir "Dear America: Notes of an Undocumented Citizen" (HarperCollins, 2018). In conversation with Carolina De Robertis. Free (SF State students must show student ID at door; advance tickets required for general public).
Vargas is a leading voice for the human rights of immigrants. He founded the nonprofit media and culture organization Define American, named one of the world's most innovative companies by Fast Company. He directed the 2015 MTV documentary "White People," a Daytime Emmy Award nominee. Most recently, Vargas co-produced Heidi Schreck's acclaimed Broadway play "What the Constitution Means to Me," which was nominated for two 2019 Tony awards, including Best Play.
Vargas is a proud graduate of San Francisco State University (B.A., Political Science, '04), where he was named 2012 Alumnus of the Year, and Mountain View High School. An elementary school named after Vargas opened in his hometown of Mountain View in August 2019.
In 2011, The New York Times Magazine published Vargas' groundbreaking essay, in which he revealed and chronicled his life in America as an undocumented immigrant. A year later, he appeared on the cover of Time magazine worldwide with fellow undocumented immigrants as part of a follow-up cover story he wrote. He then produced and directed "Documented," an autobiographical documentary feature film that aired on CNN and received a 2015 NAACP Image Award nomination for Outstanding Documentary.
In 2008, Vargas won the Pulitzer Prize for breaking news as part of The Washington Post team that covered the mass shooting at Virginia Tech.
Sponsor: 
College of Liberal & Creative Arts, School of Cinema, School of Humanities and Liberal Studies, Creative Writing Department, Journalism Department and Dream Resource Center
E-mail: 
lcabox@sfsu.edu