MFA Thesis Film Summer Screening
Event Date: 
Tuesday, August 4 - 6:30 pm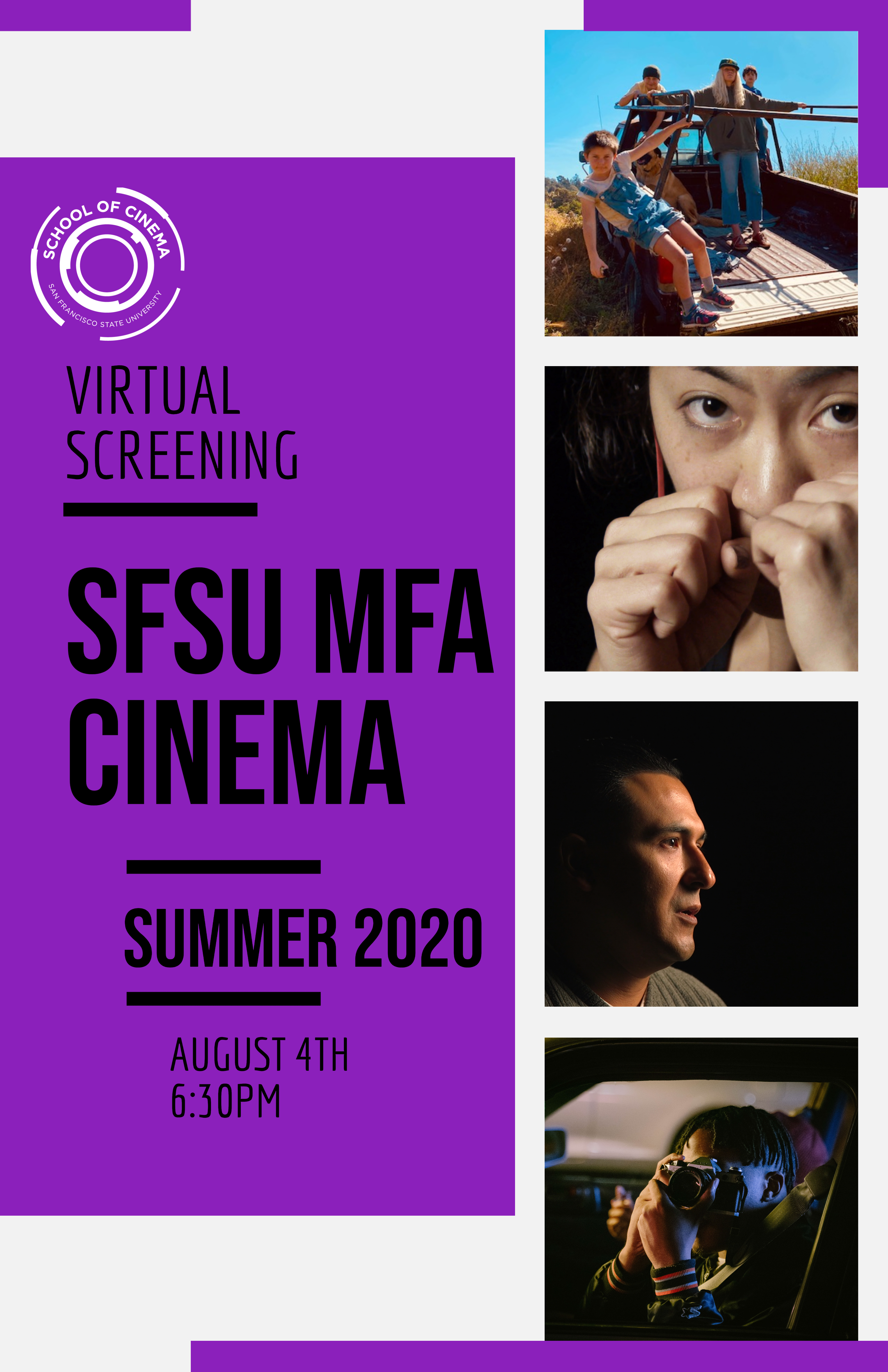 Join us! A special MFA thesis film virtual screening on Tuesday, August 4th!
Real-time Screening begins on Vimeo at 6:30 p.m.:
My Own Mecca by Alba Roland
The Maroon Bomber by Josh Thomas
Lion on the Mat by Asali Echols
Sketches of Recovery by Fina Lloyd
Followed by a live Zoom Q+A session with the filmmakers @ 8:00 p.m.
(free, but please register in advance):
 
Password will be sent in a separate email upon registering.
Invite friends and family, and hope to see you there!