Cauleen Smith
Event Date: 
Tuesday, August 25 -

6:00 pm

to

7:00 pm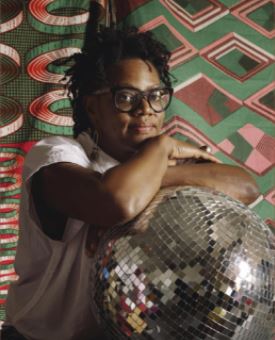 Dear Cinema Community:
Please join us for the virtual visit of SFSU Cinema Distinguished Alumna Cauleen Smith in the inaugural event of The Archive Project co-presented with the School of Cinema Race, Rebellion and Resistance Series and the George and Judy Marcus Endowed Chair in African American Cinema Studies Assistant Professor Artel Great.
Tuesday, August 25, 6-7 p.m. via Zoom.
Cauleen Smith in conversation with Artel Great and Greta Snider. Introduced and moderated by Kayla Miller. Welcome by Celine Shimizu.
Register in advance for this webinar
Bio for Cauleen Smith:
Cauleen Smith is an interdisciplinary artist whose work reflects upon the everyday possibilities of the imagination. Operating in multiple materials and arenas, Smith roots her work firmly within the discourse of mid-twentieth-century experimental film. Drawing from structuralism, third world cinema, and science fiction, she makes things that deploy the tactics of these disciplines while offering a phenomenological experience for spectators and participants. Her films, objects, and installations have been featured in group exhibitions at Studio Museum of Harlem, Houston Contemporary Art Museum; Yerba Buena Center for Art, and the New Museum, New York, D21 Leipzig and Decad, Berlin. She has had solo shows for her films and installations at The Kitchen, MCA Chicago, Threewalls, Chicago. Smith is the recipient of several grants and awards including the Rockefeller Media Arts Award, Creative Capital Film /Video, Chicago 3Arts Grant, and the Foundation for Contemporary Arts, Chicago Expo Artadia Award, and Rauschenberg Residency. She earned a BA in Creative Arts from San Francisco State University and an MFA from the University of California, Los Angeles School of Theater Film and Television.
See you all there,
Celine