Archive Project presents Imagine Our Future: Terri Francis, Black Film Center/Archive
Event Date: 
Tuesday, December 15 - 6:00 pm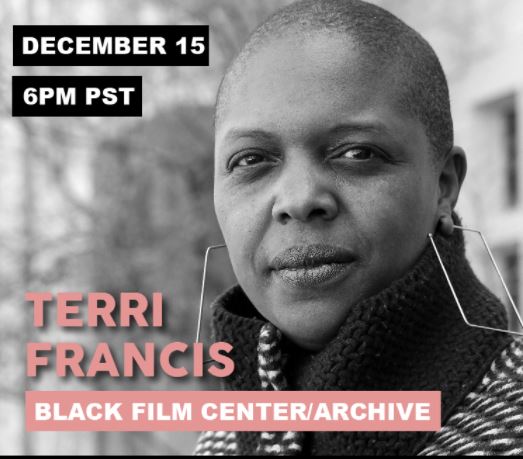 Tuesday, December 15, 6 p.m.
Archive Project presents IMAGINE OUR FUTURE: Terri Francis, Black Film Center/Archive
Please join us for the final Archive Project event of the fall semester with Dr. Terri Francis. Terri Francis teaches film studies courses and directs the Black Film Center/ Archive at Indiana University. She is a scholar of Black film and critical race theory whose work involves archival research, cultural history, and visual analysis, set within the vicissitudes of performance and representation. Dr. Francis will share reflections and criticisms drawn from working with the field of film archiving. Organized in dialogue with the School of Cinema's ongoing series, "Race, Resistance and Rebellion," and with generous support from the CSU Entertainment Alliance.