Cousin Collective: On Curating Indigenous Film
Event Date: 
Tuesday, March 16 - 6:00 pm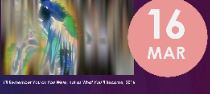 SFSU Archive Project presents
 
Cousin Collective: On Curating Indigenous Film
Tuesday, March 16 at 6 p.m. PST⁠ on Zoom⁠⁠
Join us for an important conversation about indigenous film curation and archives featuring esteemed filmmakers and curator members of the Cousin Collective - Sky Hopinka, Adam Piron, and Maya Austin.⁠⁠ Hopinka's films are currently featured online in the Criterion Collection, and Piron and Austin have over ten years of experience working with Sundance's Indigenous Film program.
This event also celebrates the Collective's curated program "Cousins and Kin," an online film series exploring topics of indigeneity which will go live on the San Francisco Cinematheque's website on the same day.
This event is co-presented and moderated by Steve Polta, the Director of the San Francisco Cinematheque, as well as SFSU Lecturer Courtney Fellion and Cinema students Nick Gomez and Isadora Lambert. This event has been made possible with generous support from the CSU Entertainment Alliance and the Marcus Funds for Excellence in Cinema.