Filipinx in Animation
Event Date: 
Friday, April 2 - 3:00 pm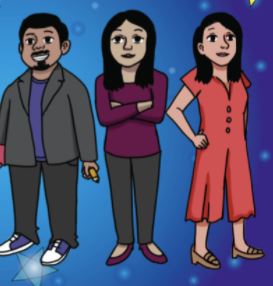 Filipinx in Animation - April 2, 2021 from 3-4 p.m.
The School of Cinema is thrilled to celebrate Filipinx contributions to animation. Filipinx in Animation welcomes Pixar Story Artist Bobby Rubio, Pixar Production Manager/ SparksShorts Producer Krissy Cababa, Walt Disney Company EMEA Brand Marketing and Creative Director Angela Affinita.  Slide through to read more about each guest speaker!
Works that will be discussed include Rubio and Cababa's collaboration on the Pixar short film Float (2019) and Affinita's Disney Christmas Advertisement FROM OUR FAMILY TO YOURS (2020). 
"FROM OUR FAMILY TO YOURS", Disney Christmas Advert 2020, Official Disney UK
"Float" (2019), Pixar 
"Making Float" Documentary, Pixar