From the Director
Thursday, August 22, 2019 - 09:00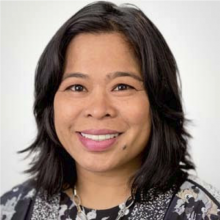 Welcome to 2019-2020 in the School of Cinema at SF State! For the past 52 years, our film school has been well-known for its commitment to social justice and experimentation in all areas of film production, theory and criticism. This innovative energy permeates our halls, studios, and classrooms and powers the new academic year.
CINEMA NEWS is our inaugural monthly newsletter, enabling us to share news, announcements and key dates. If you have any news for our community, please send email to cinemanews@sfsu.edu by the 15th of every month.
Recently announced, the transformative gift from SF State alumni George and Judy Marcus generously provides support for two new endowed chairs, equipment, curriculum development, and student and faculty research and creative projects. Their generous gift truly makes this an amazing time for our School.
I am very excited to begin my term as Director. This newsletter, along with revamping our website and invigorating our social media presence, ambitions to bring together our community and amplify our achievements. New programs, events, and curricula aim to cultivate a culture of belonging, so all of our students thrive in our classrooms and beyond, in the spirit of creating a more accessible, diverse, equitable and inclusive cinema industry.
We begin the year with an Open House welcoming undergraduate students on August 22 from 2-4 p.m. in FA245, the central office of the School, where Advising and Blue Sheets will be distributed, as well as Faculty Advisor Office Hours and locations. Our Faculty Mini-Retreat on August 23 focuses on our Communication Plan and Equity, Diversity and Inclusion. Graduate students will be welcomed at a mixer on August 29.
Lastly, I invite you to attend our first All-School Convocation on Friday, September 6 from 12:30-2pm. Here, we gather together all of our students, faculty and staff in McKenna Auditorium to welcome the new academic year, introduce you to key people (with a special welcome to our two new faculty members in sound, Professors Rosa Park and Bethany Sparks), feature a special program honoring Professor Pat Jackson, the legendary sound designer and editor and amazing mentor, and provide a forum on advising for all students. The entire faculty and I look forward to meeting all of you there.
Let's do great things together.
Celine Parreñas Shimizu, M.F.A., Ph.D.
Professor and Director
School of Cinema, SF State