Ben Ridgway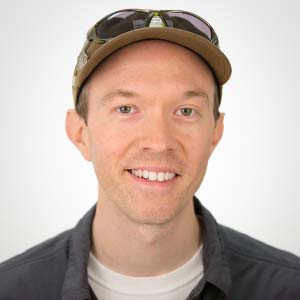 Associate Professor
Animation Advisor
Building: Fine Arts
Room Number: FA 343
Additional Contact Information: 
https://sfsu.zoom.us/j/8108400202?pwd=ek0xeU5nUHNNMXdZenJNUnk5cnNlQT09
Biography
Ben is a CalArts graduate and a games industry veteran. His career has spanned through both the industry and academia since 1998. While in the games industry he helped create games for Nintendo, Sony, and Microsoft console systems. More recently he assisted in the production of a virtual reality experience, IO Moon for the Oculus Rift - http://www.headtripgames.com/iomoon/
Ben's animations have been showcased at film festivals worldwide including Sundance, CANNES, The Ann Arbor Film Festival, and Anima Mundi. He has been invited numerous times to present at the SIGGRAPH computer graphics conference. His work has been published in "History of Animation" by Maureen Furniss. Ben has won numerous animation festival awards and has received the Vimeo Staff Pick Award for his films "Cosmic Flower Unfolding", "Tribocycle", and "Inner Space Artifacts".
In addition to creating animated abstract cinematic experiences for the movie screen, Ben uses virtual reality, sculpture, and digital art as part of his growing body of work.
"I am an innerspace excavator. My goal is to dig deep into the inner spatial worlds and ideas we engage with in our minds and bring them into physical form. Where words fall short, visual language, sound, and all of the senses can be used to communicate worlds of abstraction in a universally understandable manner."
https://www.facebook.com/BenRidgwayArt/
https://www.instagram.com/benridgwayart/
https://twitter.com/BenRidgwayArt
https://www.threyda.com/collections/ben-ridgway