Britta Sjogren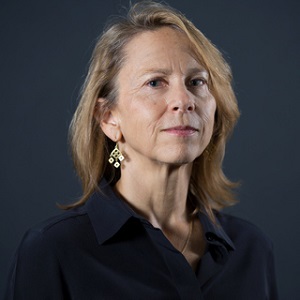 Professor
Building: Fine Arts
Room Number: FA 421
Additional Contact Information: 
https://www.wejoinin.com/sheets/qmznu
Office Hours: 
Wednesday:
1:00 pm-3:00 pm

Biography
Sjogren's films have received major awards at the Sundance Film Festival, SXSW, Rio FEMINA, Atlanta, Aspen, Dallas and others, and been included in special international showcases at the Paris Creteil's Festival of Films by Women and the Locarno International Film Festival. Her most recent feature, Redemption Trail, a contemporary feminist Western set in Oakland and Marin, premiered at the prestigious Mill Valley International Film Festival, winning the audience award. Sjogren's other features include In This Short Life (2005), a neorealist docu-fiction about choices — big and small — and their consequences, and Jo-Jo at the Gate of Lions (1992), a modern Joan-of-Arc tale which premiered in the Dramatic competition at Sundance. Sjogren's short, a small Domain -- a fable about a solitary woman in her 90s who kidnaps a baby -- won the Grand Jury Prize for Best Short Film at the 1996 Sundance Festival, and a dozen other top festival awards. Sjogren is a Guggenheim Fellow, recipient of the AFI Independent Filmmaker grant, and winner of the CineReach award for Best Screenplay Minority Protagonist, among other honors. She has programmed film series for the Creteil Festival and the Pacific Film Archive in Berkeley. Sjogren served as Director of the School of Cinema from 2015-2019, where she launched a major curricular initiative to spotlight the contributions of women in film, and oversaw important capital improvements, including the 2019 upgrading to four state-of-the-art computer labs and the renovation of the Coppola Theater. Sjogren is author of a book of film theory that reassesses subjectivity, the female voice and sound in film: Into the Vortex: Female Voice and Paradox in Film. She co-founded the production company Dire Wolf in 2007. Sjogrenh is currently on sabbatical working on new creative projects, including an episodic fictional series exploring gun violence/gun control issues in the United States.
Education:
Ph.D., University of California, Los Angeles
M.F.A., University of California, Los Angeles
B.A., University of California, Berkeley
Selected Publications & Filmography:
Filmography
"Redemption Trail" (director, writer), 2013
"In This Short Life" (director, writer, actor), 2005
"A Small Domain", short, (director, writer), 1996
"Jo-Jo at the Gate of Lions" (director, writer), 1992
Publication
"Into the Vortex: Female Voice and Paradox in Film", University of Illinois Press, 2006