Greta Snider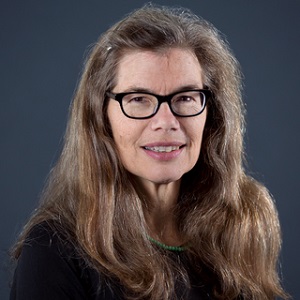 Professor
Experimental Advisor
Building: Fine Arts
Room Number: FA 337
Additional Contact Information: 
https://sfsu.zoom.us/j/98567220302?pwd=N0h6QWJNcVVJaHgvSjRMWDhVaE04UT09 password: 902915
Biography
Professor Snider is an experimental filmmaker. From her earliest works, Snider has utilized a combination of original and archival material to create nonfiction art cinema of a personal nature. Her 1990's films on 16mm emphasize staking out an aesthetic voice in creative montage, interweaving the personal and historical in a number of short essay films.
Though Snider identifies primarily as an experimental maker, her work is rooted in a nonfiction framing. To that end, Snider was a founding member (along with producer and educator Rachel Poulain) of SFSU Health Equity Institute's Documentary for Health and Social Justice project. From 2006 until 2016, Snider and Poulain team-taught this powerful community engagement documentary course, resulting in over 50 student produced films on topics from bedbugs to peer counseling for sex workers to pursuing excellence under the DREAM Act. These films are archived at https://healthequity.sfsu.edu/node/8? and continue to screen and be of use to interested communities.
Snider's explorations into stereoscopic, 3D, and AR include, in particular, pieces that exploit hand-processed images in the stereoscopic form. One project, Dimensional Bodies, is a portrait series that listens to the way people present their physical selves. Other AR slide works take the materiality of film and family photos to reshape themes of memory, loss, and personal histories.
Snider's body of single channel films since 2015 focus on human rights issues, especially as manifested in the schism between document and body. Prayer for the Torture Memos, for example, takes on the mountain of text and verbiage that controls the US policy on legal torture, allowing us to confront the materiality of pages, words, text, and resolve these abstractions into the concrete realm of people, in image and sound.
Snider's recent screenings include features at The View from the Avante Garde at Lincoln Center, Berkeley Art Museum / Pacific Film Archives, The Exploratorium, and the experimental screening series Light Industry in Brooklyn. Her films are distributed commercially by Canyon Cinema, and her films were acquired by the Academy Film Archives in 2019.
Education:
M.F.A., 2001, San Francisco State University, San Francisco
B.F.A., 1985, Antioch College, Ohio
Selected Filmography:
Cult of Compliance (2019)
Dear Leader (2019)
A Small Place (2019)
Rendition (2017)
A Necessary Autumn (2016)
Prayer for the Torture Memos (2015)
Gloria (2015)
Dimensional Bodies (2008-2011)
View Master Documentaries (2005)
The Magic of Radio (2001)
Flight (1997)
Portland (1996)
No-Zone (1993)
Our Gay Brothers (1993)
Hard Core Home Movie (1989)
Futility (1989)