Pat Jackson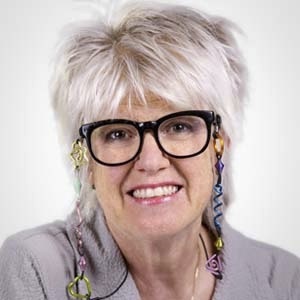 Professor
Building: Fine Arts
Room Number: FA 441
Additional Contact Information: 
Email for an appointment (pjackson@sfsu.edu).
Office Hours: 
Thursday:
10:00 am-12:00 pm

Biography
Professor Jackson is a highly-regarded sound designer and editor.  She teaches a range of post-production courses for Cinema, from picture and sound editing to sound design. She has an Emmy for her work on HBO's Hemingway & Gellhorn.
Education:
M.F.A. equivalency, San Francisco State University
B.A. Communications, Stanford University (Honors in Broadcasting and Film)
Selected Publications & Filmography:
Filmography
"Hemingway & Gellhorn" (TV movie) (sound effects editor) (post-production), 2012
"Jarhead" (supervising sound editor), 2005
"K-19: The Widowmaker" (sound supervisor), 2002
"Autumn in New York" (supervising sound editor), 2000
"The Talented Mr. Ripley" (supervising sound editor), 1999
"A Bug's Life" (sound effects editor), 1998
"The Newton Boys" (sound supervisor), 1998
"Hercules" (sound effects editor), 1997
"The English Patient" (supervising sound editor), 1996
"Nixon" (dialogue editor), 1995
"Toy Story" (sound effects editor), 1995