"The Auntie Sewing Squad: Mask Making, Radical Care, and Racial Justice" with Kristina Wong
Wednesday, March 16
Event Time
11:00 a.m. - 12:00 p.m.
Overview
In March 2020, when the US government failed to provide personal protective gear during the COVID-19 pandemic, the Auntie Sewing Squad emerged. Founded by San Francisco born performance artist Kristina Wong, the mutual-aid group sewed face masks with a bold social justice mission: to protect the most vulnerable and most neglected.
Featuring a conversation with artist, activist, and author Kristina Wong and Professors Valerie Soe and Grace Yoo and SF State students Catrina Alonzo, Olivia Aquino, Rhianna Borra-Croft, Dayna Florendo and alumni Allison Phuong. They will discuss their participation in making masks with the Auntie Sewing Squad (and their contribution to the book "The Auntie Sewing Squad Guide to Mask Making, Radical Care, and Racial Justice" ). Valerie Soe's short documentary "Radical Care: The Auntie Sewing Squad" will screen.
The link to register (not required) is:
Bitly.com/BTAunties
Date: Wednesday, March 16
Time: 11 a.m. - 12:15 p.m. PST
Contact: aspire@sfsu.edu
Upcoming Events
Tuesday, May 23, 2023
Wednesday, May 24, 2023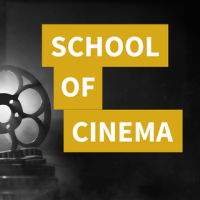 Thursday, May 25, 2023
Friday, May 26, 2023