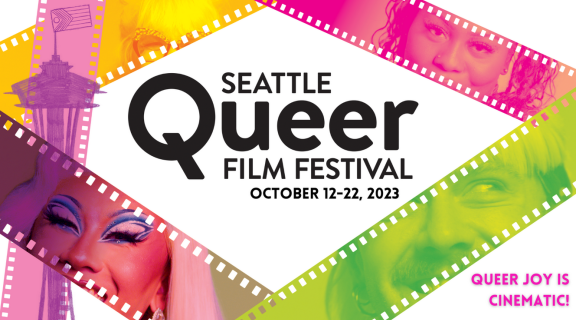 Queering American History (Seattle Queer Film Festival)
Saturday, October 21
Event Time
03:30 p.m. - 05:00 p.m. PT
Location
Northwest Film Forum, 1515 12th Ave, Seattle, WA 98122
Contact Email
info@threedollarbillcinema.org
Overview
Brian Favorite, a graduate of BECA's M.A. program and Cinema's M.F.A. program, will have his film, Tony&Denise: Cinematic Memoir of Denise D'Anne, screen at the upcoming 2023 Seattle Queer Film Festival.
TONY & DENISE: CINEMATIC MEMOIR OF DENISE D'ANNE
Brian J Favorite; 2022; USA; 27 min.
Denise D'Anne started life in a Brooklyn Orphanage, joined the army, transitioned in the late 1960s, and became a prominent labor and gender activist throughout the 1970s. In this "cinematic-memoir-love-letter" to Denise, director Brian J Favorite (The Queendom of Tonga) brings her autobiography Going the Distance: The Life of Denise D'Anne to life using animation and archival photos.
CONTENT WARNINGS: DISCUSSION OF TRANSPHOBIC VIOLENCE