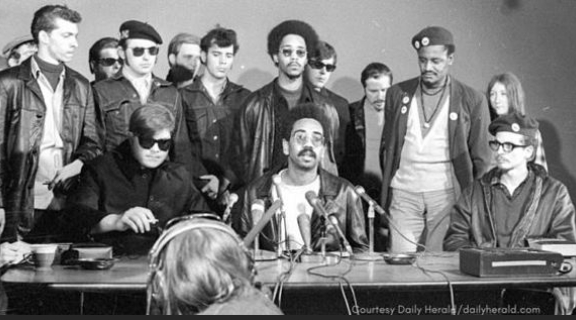 The First Rainbow Coalition: Film Screening + Panel on Intersectional Organizing commemorating the 10th Anniversary Edition of Hillbilly Nationalists, Urban Race Rebels & Black Power
Sunday, August 29
Event Time
01:30 p.m. - 03:30 p.m.
Overview
In 1969, the Chicago Black Panther Party began to form alliances across lines of race and ethnicity with other community-based movements in the city, including the Latino group the Young Lords Organization and the working-class young southern whites of the Young Patriots. These disparate groups banded together in one of the most segregated cities in postwar America to confront issues such as police brutality and substandard housing, calling themselves the Rainbow Coalition. The First Rainbow Coalition tells the movement's story through rare archival footage and interviews with former coalition members in the present day. 
Join us for a post-screening conversation about intersectional alliances past and present with Rainbow Coalition veterans Ericka Huggins (former political prisoner and Black Panther Party leader), Hy Thurman (co-founder, Young Patriots Organization), and a new generation of activists: Thandiwe Abdullah, Black Lives Matter LA, Sammie Ablaza Wills (Asians 4 Black Lives), and Nick De Renzi (Critical Resistance, Oakland).
First published in 2011, Hillbilly Nationalists, Urban Race Rebels and Black Power by Amy Sonnie & James Tracy (SFSU Department of Political Science), was one of the first books to study the First Rainbow Coalition and similar political projects in New York and Philadelphia. This summer, Melville House Publishing issues revised and expanded edition.
This event was made possible by the Firelight Media Impact Fund
The First Rainbow Coalition documentary was supported by: ITVS, Latino Public Broadcasting, Black Public Media, Independent Lens, CPB, NALAC, Firelight Media, The Phogg Foundation, and additional supporters.
Hosted by the School of Cinema and Assistant Professor Mayuran Tiruchelvam, George and Judy Marcus Endowed Chair in Social Justice Fiction Filmmaking.
Upcoming Events
Tuesday, May 23, 2023
Wednesday, May 24, 2023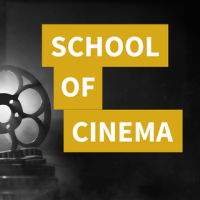 Thursday, May 25, 2023
Friday, May 26, 2023