Joint Event Supporting Ukrainian Filmmakers
Monday, March 07
Event Time
02:00 p.m. - 05:00 p.m.
Overview
Pietro Pinto is hosting a joint event Monday (03/07/22) from 2:-5 p.m. PST to support Ukrainian Filmmakers. The program will include a film screening and a Q&A session with the director and distributor and Introduction by Giona Nazzaro, Artistic Director of the Locarno Film Festival. Visit the website for more information. 
Here is the direct Zoom link for the event.
For more information contact:
Pietro Pinto 
Cinema Directing Instructor 
SF Film School & CalArts
+1 415-361-8895 | +39 351-658-4826
pietropintofilms.com
Upcoming Events
Tuesday, May 23, 2023
Wednesday, May 24, 2023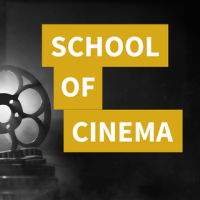 Thursday, May 25, 2023
Friday, May 26, 2023