A Word from the Director 
Fentanyl is circulating widely in our community. Please, if you are going to use drugs, I beg you to be as safe as possible. SF State's Health, Promotion, and Wellness offers free fentanyl test strips, and you can find out more here.
Please take care of yourself and those around you.

Aaron Kerner
Director of the School of Cinema 
PROFESSOR KERNER'S CHAPTER PUBLISHED IN DESIRE AND CONSENT IN REPRESENTATIONS OF ADOLESCENT SEXUALITY WITH ADULTS
Aaron Kerner's chapter "'Maybe if it's animated …': The Affordances and Limitations of Animated Adolescent Sexuality," in Maureen Turim and Diane Waldman's edited volume Desire and Consent in Representations of Adolescent Sexuality with Adults was released a week ago. The chapter examines Bob's Burgers and Big Mouth and their respective depictions of adolescent sexuality.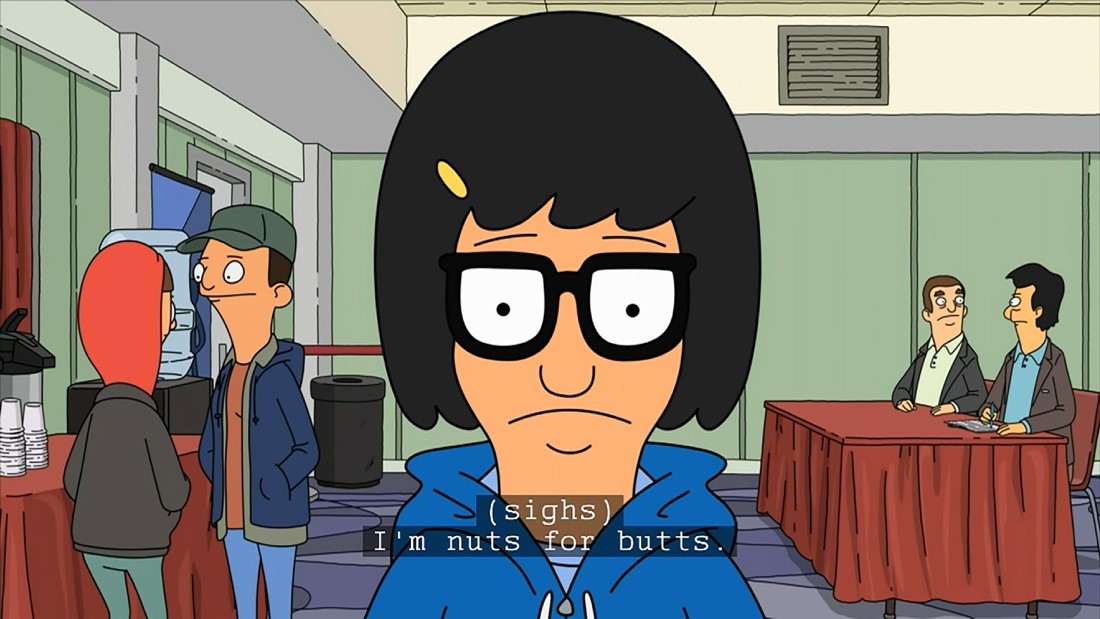 While the animated mode lends some allowances to explore adolescent sexuality, there are nonetheless limitations—from the sitcom format, which demands tidy resolutions, to the fact that these narratives are always filtered through an adult lens.
SEATTLE QUEER FILM FESTIVAL
Alumnus Brian Favorite will be screening a new film, TONY & DENISE: CINEMATIC MEMOIR OF DENISE D'ANNE, at the Seattle Queer Film Festival on October 21.

FEMINIST FILMMAKER FELLOWSHIP (F3)
The Feminist Filmmaker Fellowship (F3) aims to provide an open and safe space, virtual or in-person, advocating for womxn and non-binary filmmakers. Our events allow leadership development to flourish by listening to members to help bring their ideas to life.  
Follow us on Instagram @feministfilmmakerfellowship for all our updates and to help us make some films. 

JOIN QUEER CINEMA COALITION 
Queer Cinema Coalition ensures a safe and creative space for LGBTQ+ filmmakers on campus to learn how to make our mark in an industry that doesn't prioritize our voices. Through guest speakers, screenings/discussions, and community organizing, we build life-long connections to help us survive and thrive as filmmakers at SF State and beyond. 
Follow us on Instagram @queercinemacoalition. 


Dear Prospective Students: 
The School of Cinema offers in-person tours of our facilities. Please make an appointment by contacting the Cinema Office at cinema@sfsu.edu. 
Drew Lewis: School of Cinema, Tech 
Pablo Riquelme: Production Coordinator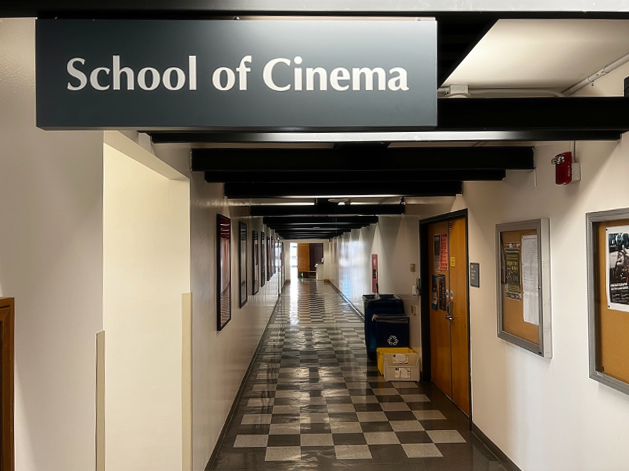 Friday, November 10, 2023
Fall '23 Veterans Day; No Classes; Office Closed
Monday, November 13, 2023
Fall '23 Withdrawal from Classes or University For Serious and Compelling Reasons Ends
Tuesday, November 14, 2023
Fall '23 Withdrawal from Classes or University By Exception for Documented Serious and Compelling Reasons Begins
Monday, November 20, 2023
Fall '23 Recess; No Classes; Campus Open
Tuesday, November 21, 2023
Fall '23 Recess; No Classes; Campus Open
Wednesday, November 22, 2023
Fall '23 Recess; No Classes; Campus Open
Thursday, November 23, 2023
Fall '23 Recess; No Classes; Campus Closed (Thanksgiving)
Friday, November 24, 2023
Fall '23 Recess; No Classes; Campus Closed
Saturday, November 25, 2023
Fall '23 Recess; No Classes; Campus Closed